Derringer, August 1978 Chicago, Ill. Soldier Field
Rick Derringer: Guitar & Vocals
Danny Johnson: Guitar & Vocals
Kenny Aaronson: Bass
Vinny Appice: Drums
Talk about a spectacular guitar show. Rick Derringer and Danny Johnson know how to play guitar together. They jammed non-stop to Sittin' by the Pool, Rock N' Roll Hoochie Koo, Let Me In, and many others. The highlight of the show was the Guitar Duel between Rick and Danny to the song Beyond the Universe. This is what good Rock n' Roll is all about. Excellent guitar playing. Hats off to the days when guitar players knew how to play guitar.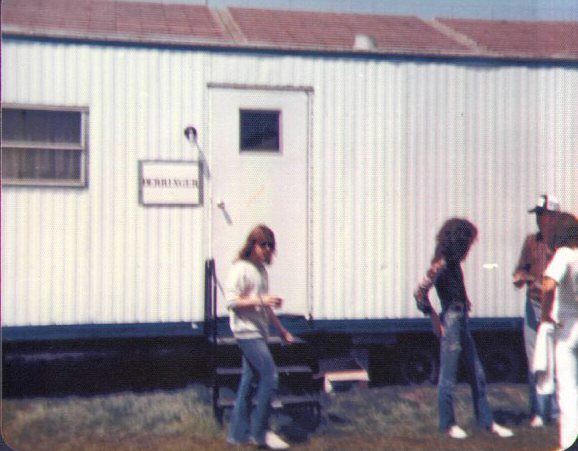 Rick Derringer hanging out backstage.
Kenny Aaronson & Phil Moog.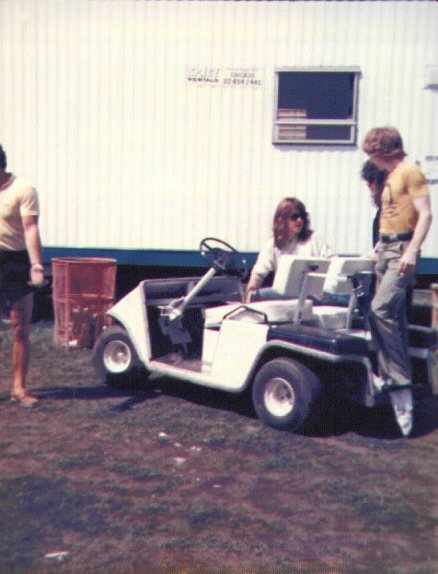 Rick Derringer backstage.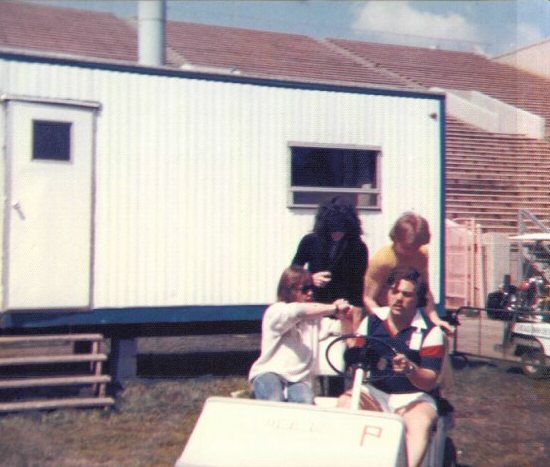 Rick Derringer and Danny Johnson.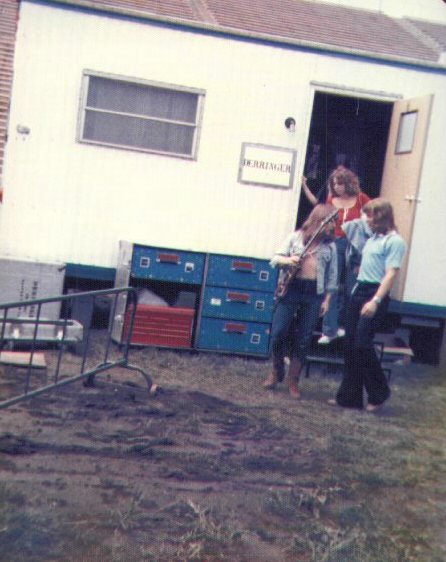 Rick Derringer getting ready to take the stage.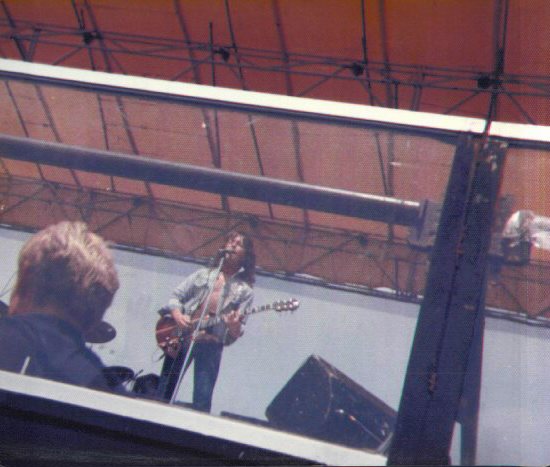 Rick Derringer on stage.
All images on this page are property of the Cantina and may not be used without permission.
Back to the
Cantina
Check out the Cantina's home page for more Rock n' Roll