The Edgar Winter Group
Edgar Winter: keyboards, sax, vocals, timbales, ARP synthesizer
Rick Derringer: guitar & vocals
Dan Hartman: bass & vocals
Chuck Ruff: drums
My very 1st concert was back in 1975 when I was a freshman in highschool. It was at the Auditorium Theatre in Chicago. That concert was Edgar Winter touring in support of his album The Edgar Winter Group with Rick Derringer. This is a concert I will never forget. I remember getting to the theatre an hour before ShowTime anxious as hell to see Edgar. The opening band was Slade. They were one of those bands that opened for everyone in the 70's. I couldn't name any of their material today. But they, technically were the first live band I ever saw. From the opening chords I thought, "Wow this is really cool". The only thing that sticks out in my mind about Slade that night is, one of the members of the band had a hat with a bunch of tiny mirrors on it. When the lights would strike the hat the entire Auditorium was flooded in a ray of light. Again I thought, "Wow this is really cool".
Slade ended their set after roughly 40 minutes. At this time the house lights went on. I remember feeling really pumped because I would be seeing my favorite musician of all time in just a bit. Slades equipment was quickly hauled off and Edgar's equipment was quickly setup.
At last the house lights went off and I heard the opening chords to Keep Playin' that Rock n' Roll. I thought again "Wow this is really cool". The evening went on and I remember them playing Free Ride, Frankenstein, Undercover Man, Still Alive and Well and many others. Before I knew it the show was ending.
They went off stage for a short while. They came back out and played Tabacco Road. It was about a half-hour version. Rick Derringers guitar solo was awesome. I think seeing Rick Derringer that evening is what started my appreciation of the guitar At the closing notes of the song I knew this was it. The show was about to end. I remember thinking "Wow, this really sucks, it can't be over"!
I have seen Edgar 5 or 6 times since that first show in 1975. I remember seeing him in the early 80's at the now McDonalds, Thirsty Whale. At that time he had Leon Russell in his band. I also saw him play at the Parkwest in Chicago with Rick Derringer. In 1997 I was fortunate enough to see him play at a small, local festival in Franklin Park, Illinois. We sat in the first row.
On the following pages you will find images from the Franklin Park show.
Keep on Rockin',
Pasaqualee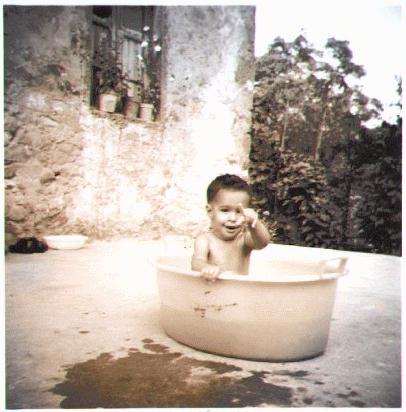 Back to the
Cantina's Homepage
To see Images of Rick Derringer, UFO and Deep Purple: